Recently, I decided to start sharing my gardening experience through this blog with you all. So far I shared how my gardening passion grew last year and how I grew tomatoes from a single tomato slice. And I must say I was happily surprised to see your responses on both the posts. These responses not just brought me immense happiness but encouraged me to continue on this adventure and share it with everyone through this platform. So a big thank you to all for motivating me.
In today's blog, I am sharing some of my tips and tricks that I have learned from the little bit of gardening I have done so far. I hope you will find it useful. Also I am not a pro yet, but learning everyday. So if you have any gardening tricks that have worked for you then do let us know in the comment section. It will help me and everyone else learn more about this wonderful hobby of gardening.
Use Empty Paper Egg Cartons to start Seedlings
Using empty paper egg cartons to start seedlings have multiple benefits. Firstly they recycle! Secondly they are very convenient while transferring the seedlings to big pots/containers.
Pictures below show how I use them to start my seedlings. Make holes in the cartons before adding soil. After that, add soil half way. Place 3-4 seeds in each carton section and cover with more soil. Spray water using a spray bottle. We just want to moist the soil, so do not over water it. Spray bottles help to check on the amount of water added to the soil.
Now place the cartons in a space where you get 4-5 hours of lights. Seeds don't need a lot of sunlight to germinate.
By this method, you won't need to grow lights and you can start growing your seedlings indoors when temperatures are still cold outside.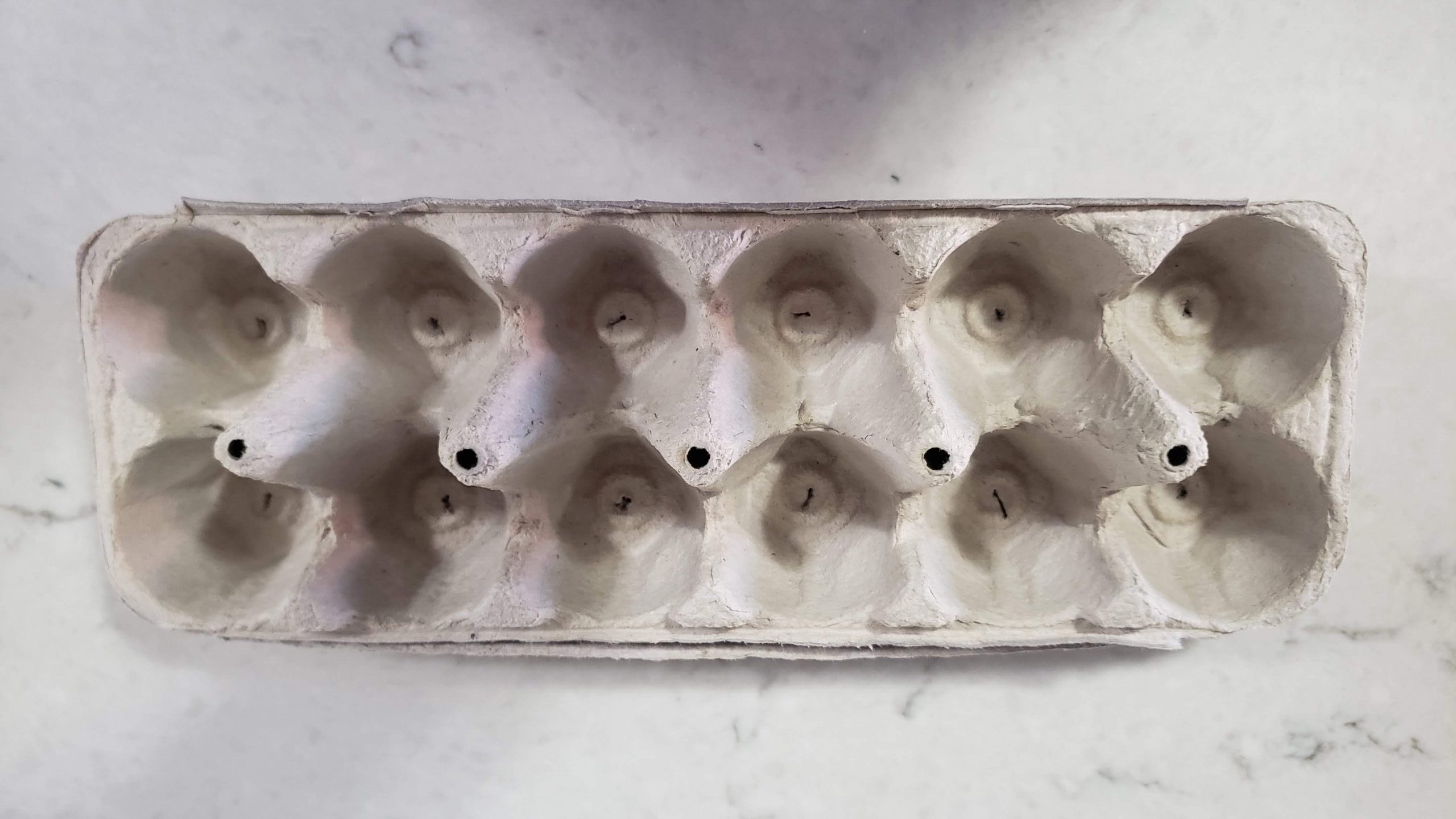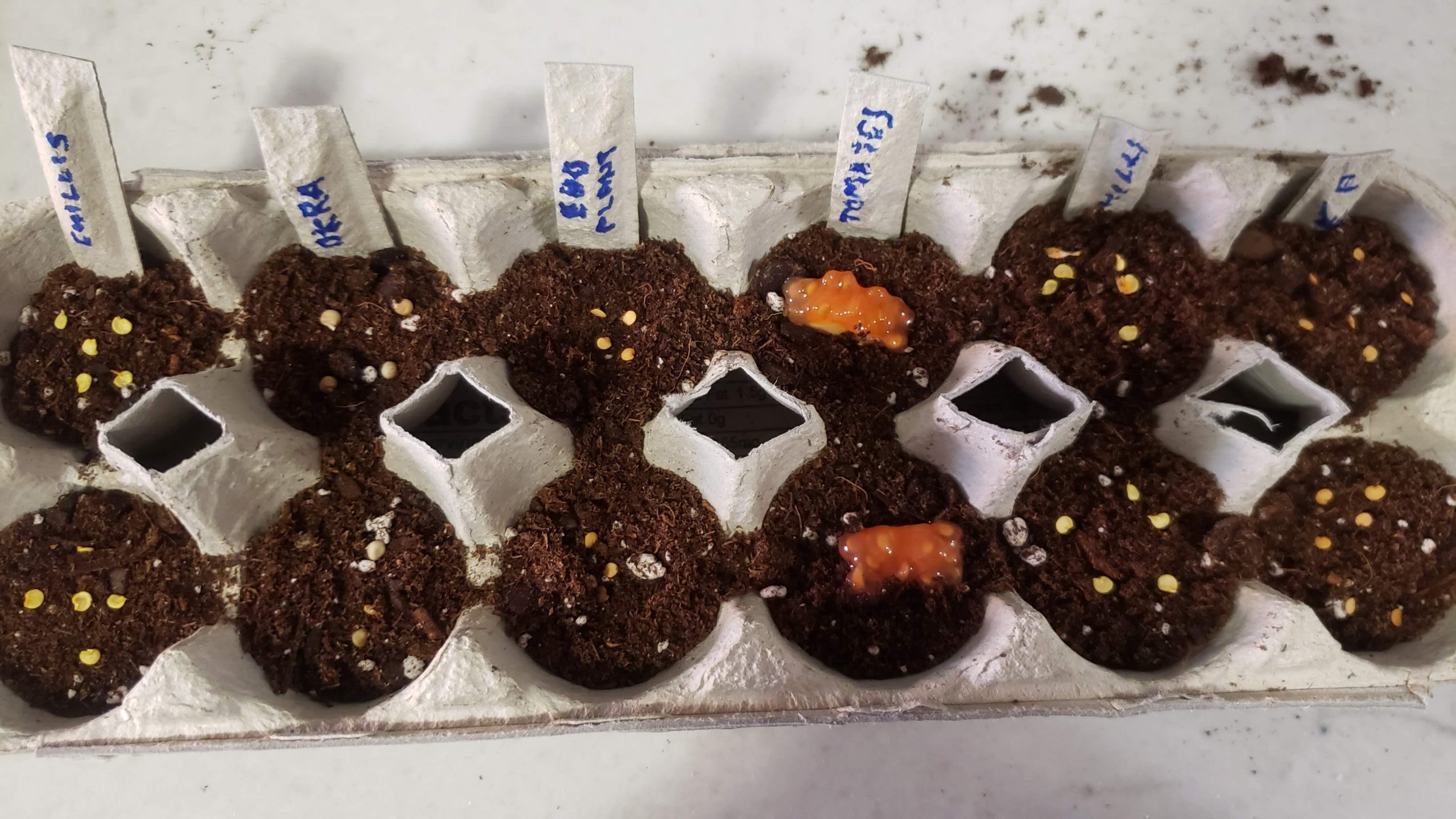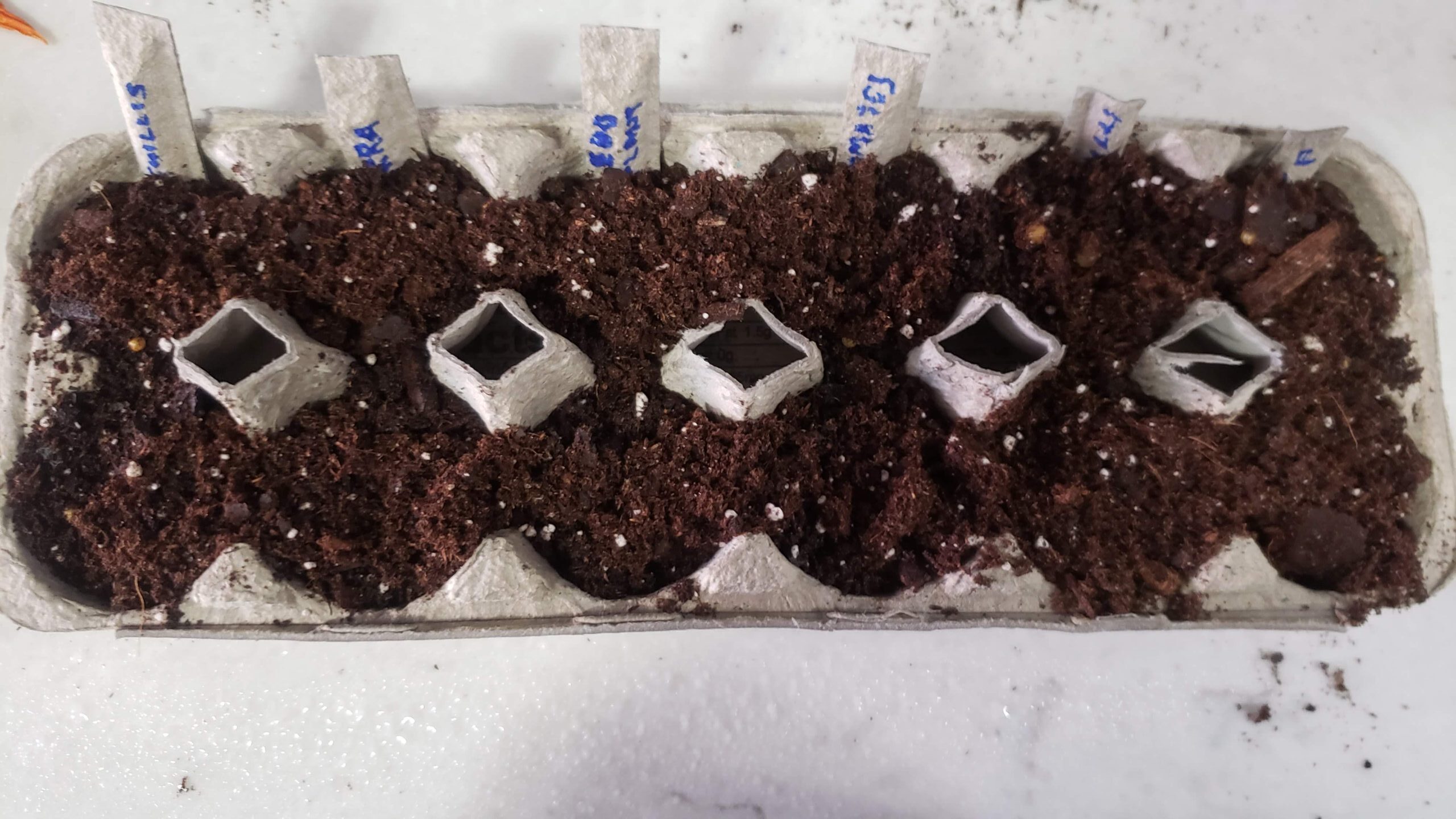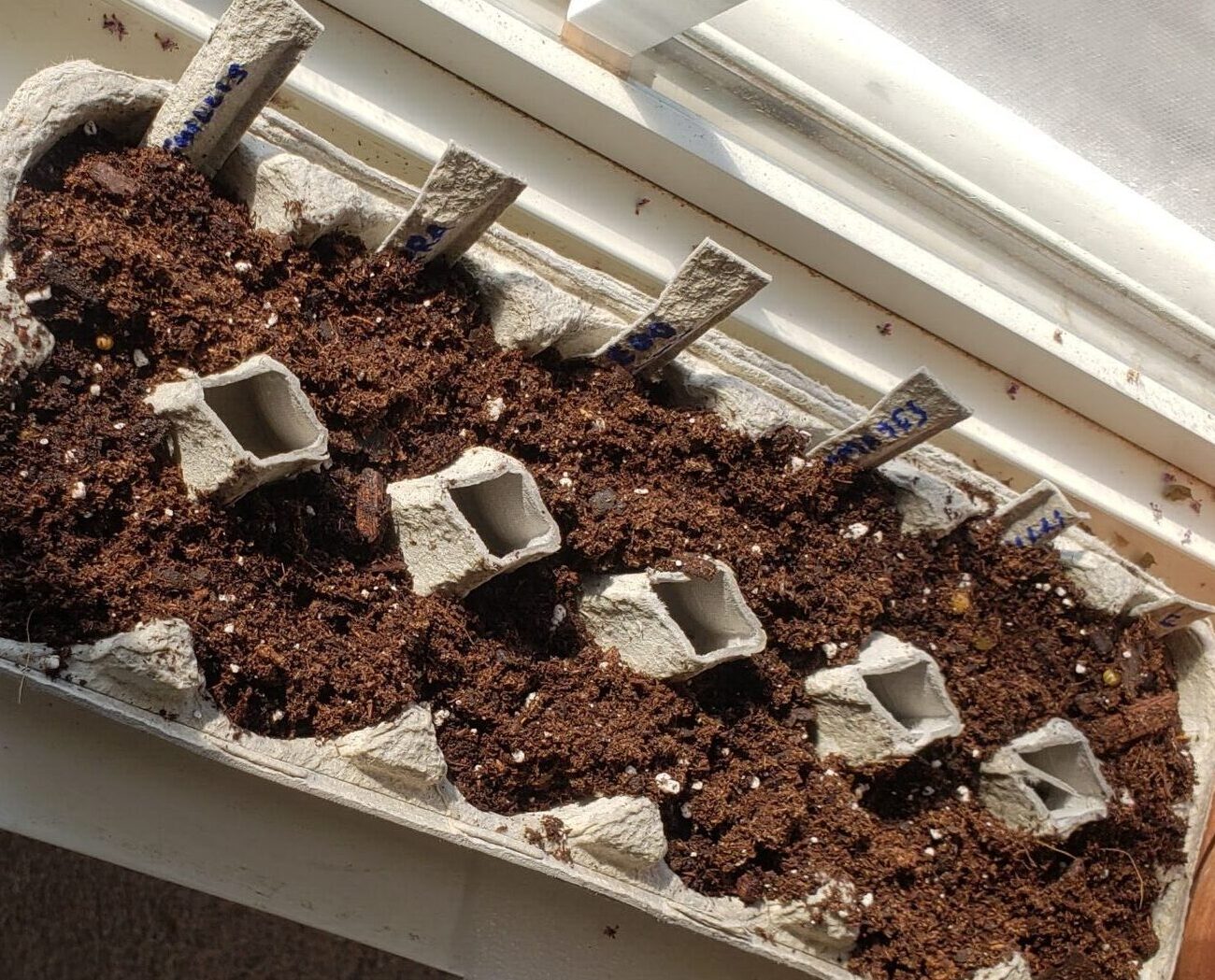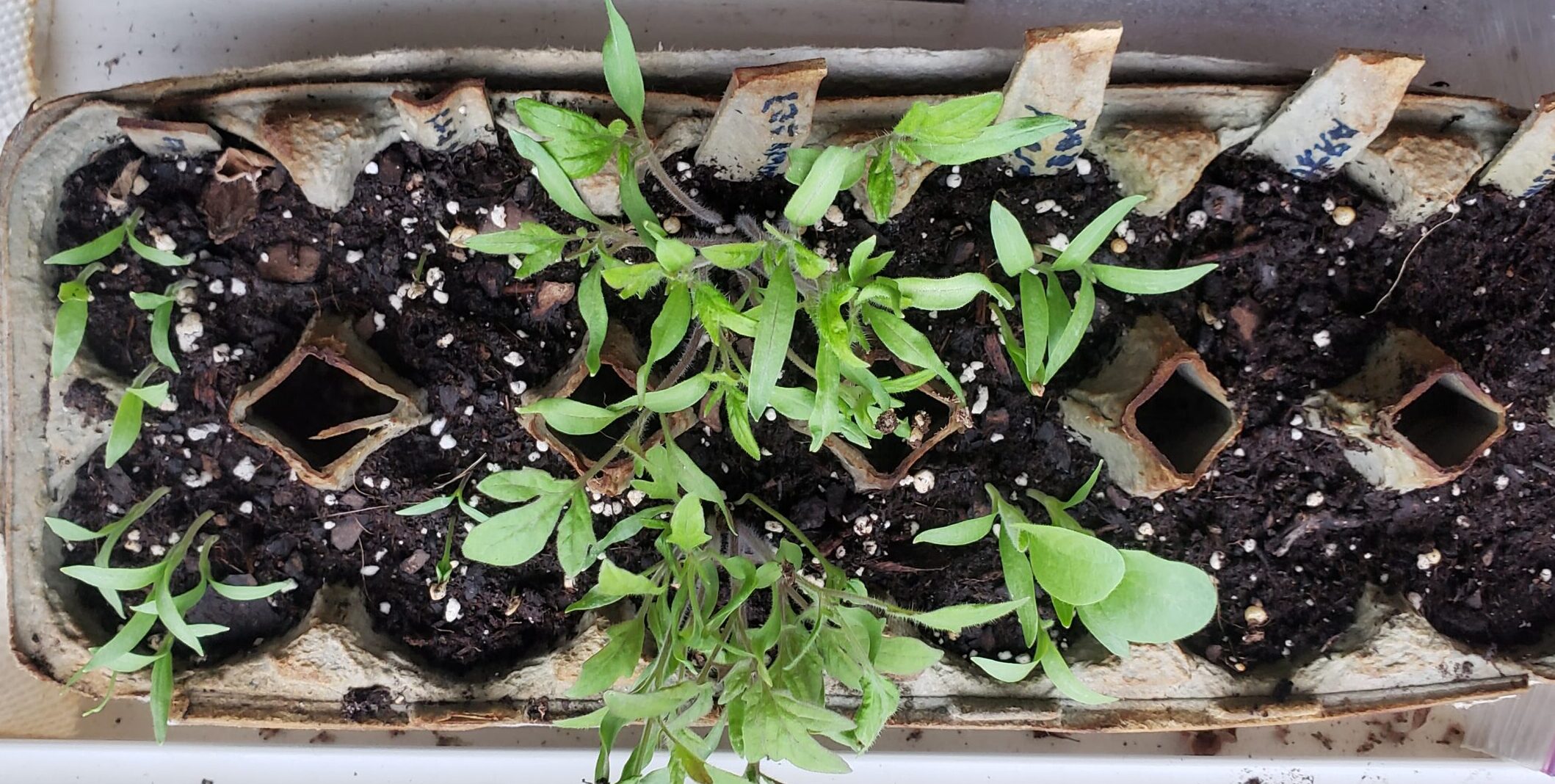 Use 5 Gallon Buckets as Containers
If you don't have a lot of space for raised beds or do not want to spend a lot of money, this is a very economic and reliable method.
Get 5 gallon buckets from home depot or lowes or any home improvement store. They are highly budget friendly. You can always get a food grade container if you are not comfortable with regular buckets.
Now using a driller make holes at the bottom of the container. Remove the handle if the container has any. See the pictures below for reference.
These pots cum containers are ready to plant the seedlings in them. I grow tomatoes, egg plants, okra in these containers and they really do well. This saves lots of space and also helps with the problems of weeds and other unwanted plants growing around the actual plants.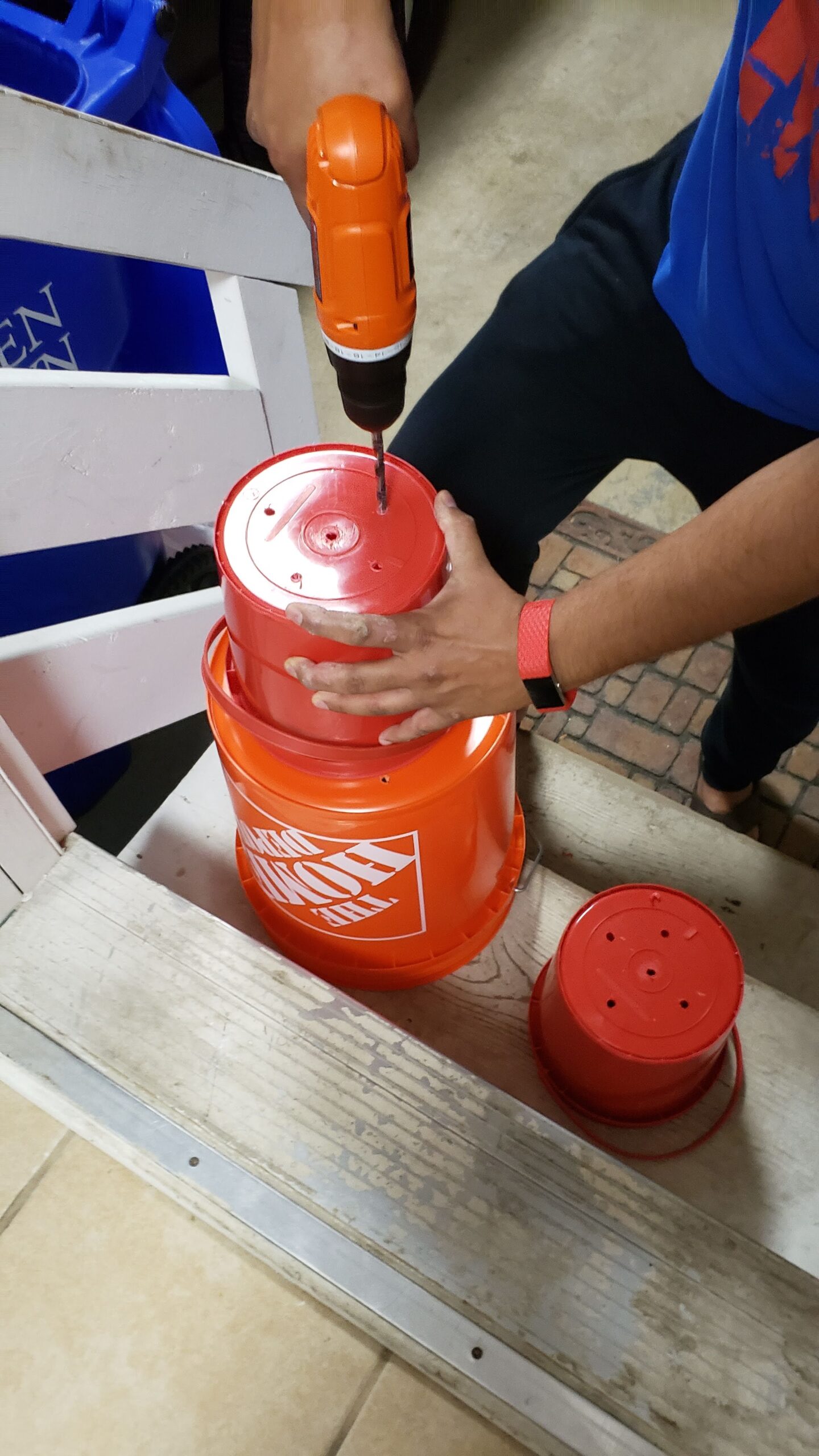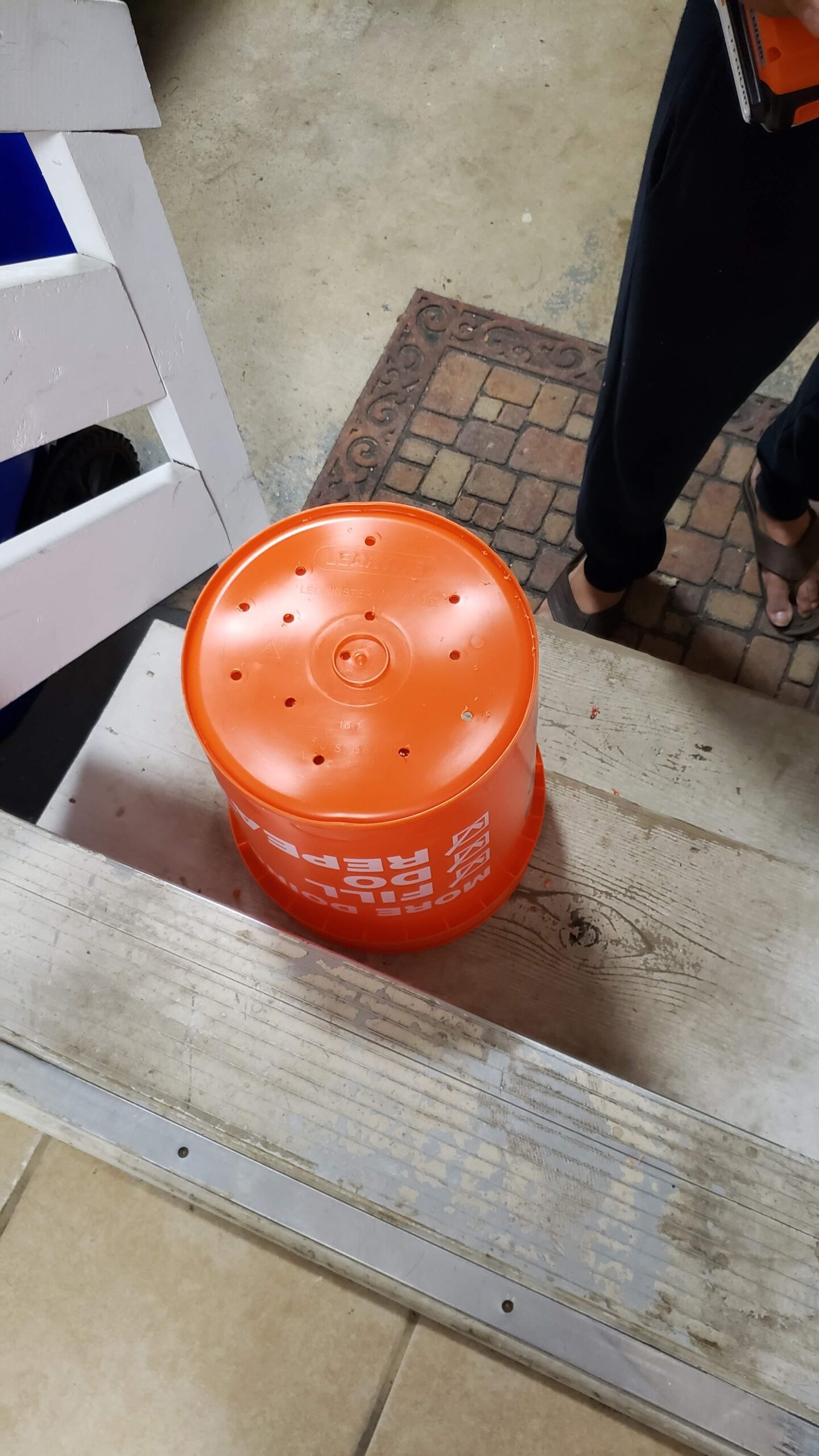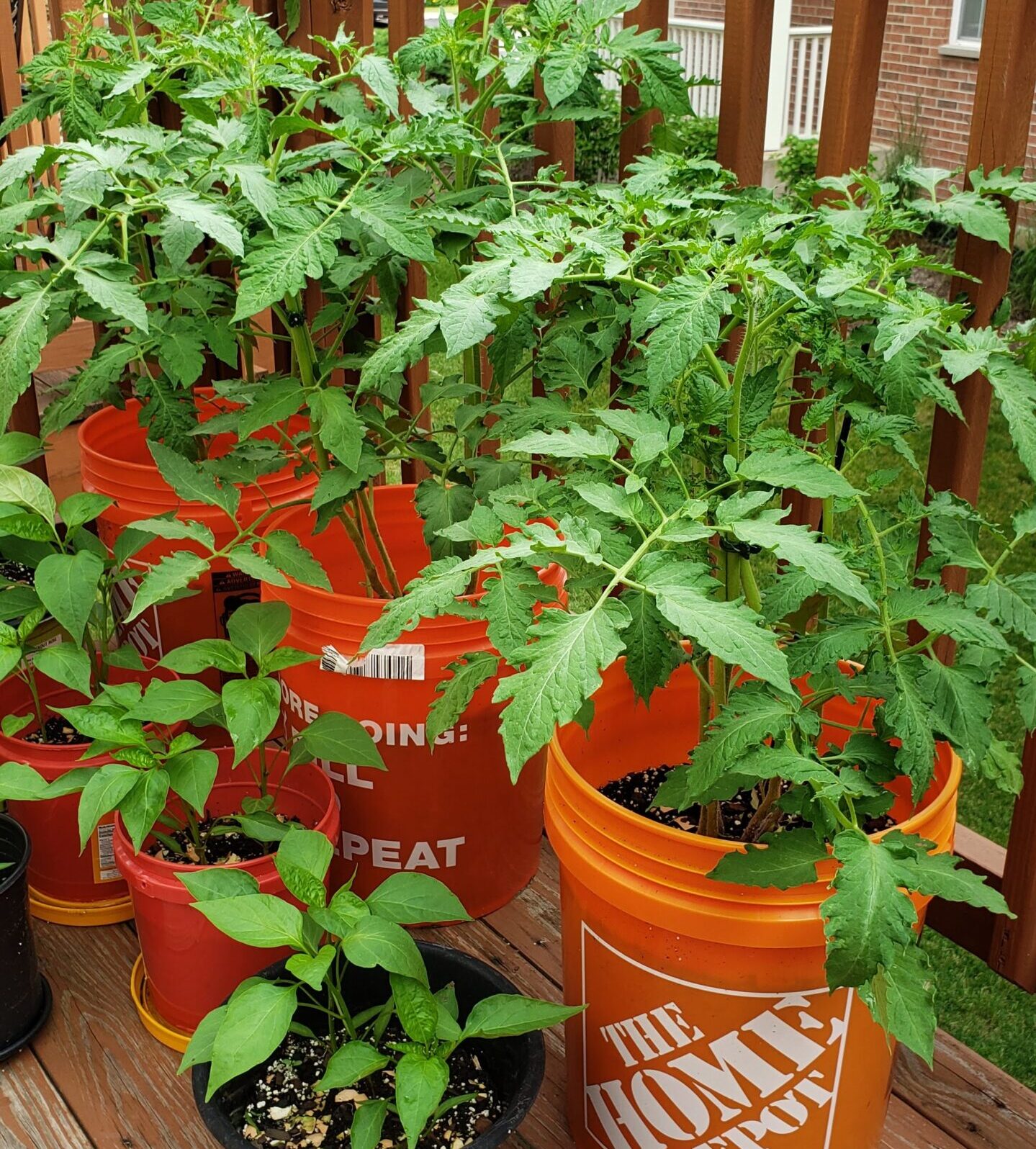 Use Dry Egg Shells
Although nitrogen and phosphorus are most important for the growth of the plants, calcium is equally important for developing healthy cell walls of plants. Eggshells are composed of calcium carbonate and so are an excellent way to introduce this mineral into the soil. They act as natural fertilizers.
Start saving eggshells by simply rinsing them and placing them in an open container where they could dry out. (Don't worry, they do not smell)
When they are completely dry, grind them using a grinder, mixer or mortar and pestle or simply using hands. Make sure they are finely crushed, so plant roots can easily absorb them.
Now add these finely crushed shells with other organic matter/soil at the bottom while filling plant containers with soil. This will help newly planted plants to thrive.
Tomatoes especially love calcium. It helps to prevent blossom end rot in tomatoes.
Egg shells also work as pest control for some bugs. I also recommend adding some of these crushed egg shells on the top of the soil.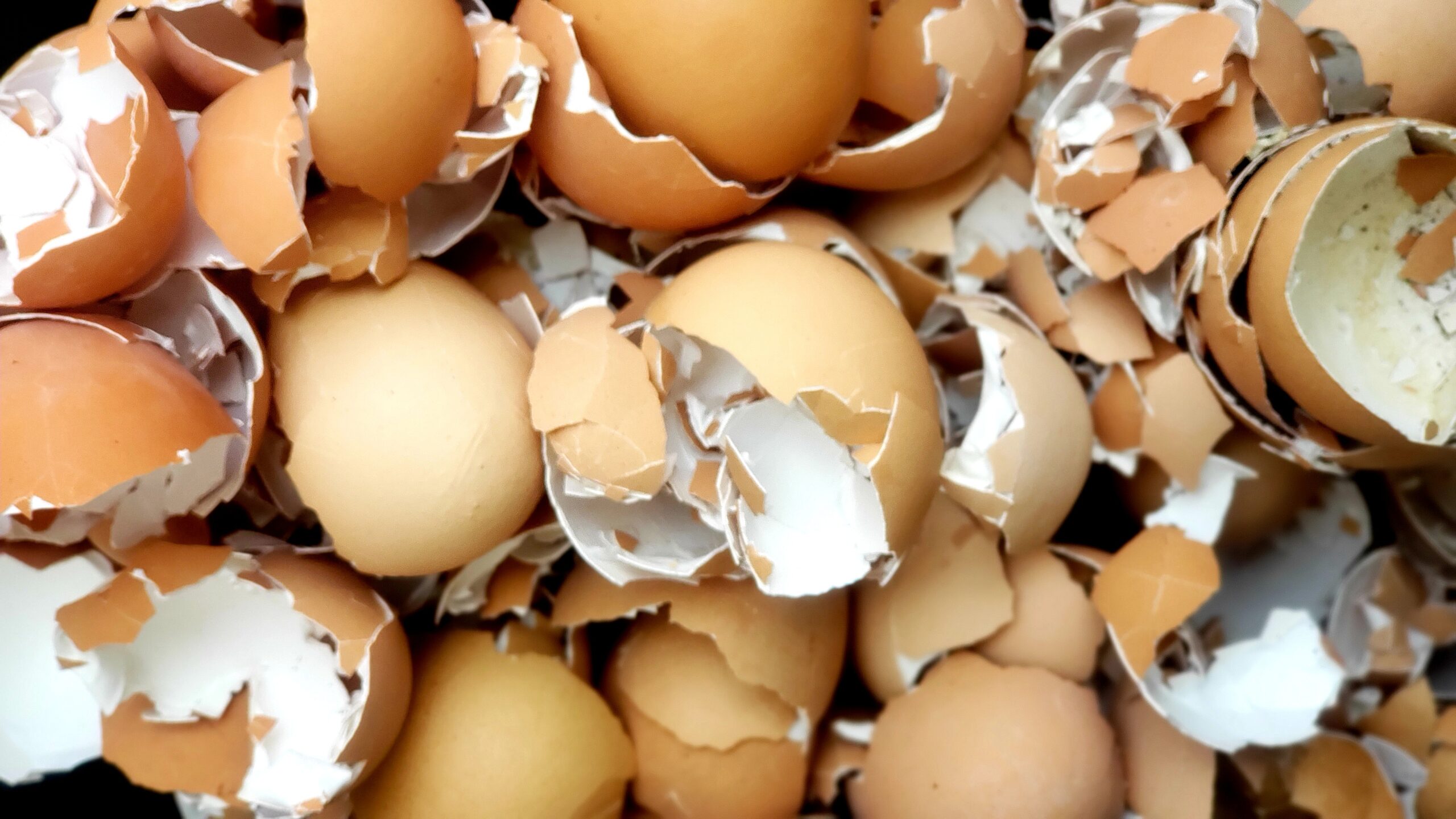 Use LeftOver Coffee/Tea grounds
Add leftover coffee or tea grounds once in a while to the plants. They enrich the soil with nitrogen which is very important for plant growth.
Make sure the left over grounds do not have any other substance like sugar in it. Leftover grounds should only contain coffee or tea powder, otherwise you might invite bugs.
While adding the leftover grounds, first dig a small hole slightly away from the plant roots. Now add the grounds in these holes and cover them with soil.
In few days you will see, plants growing healthy, green and luscious.
Use Banana Peels and Rinsed Uncooked Rice/Dal(Lentils) Water
In a blender, take leftover banana peel and water. Blend it properly and add that mixture to the soil.
Banana skin or peels are nutrient-rich and act as an excellent source of natural fertilizer. They provide potassium, phosphorus, calcium, magnesium, all of which are very important for plant growth.
Everytime we make rice or dal, we usually wash them 2 or 3 times before cooking them. Now do not discard this water, instead use it to water your plants. It will help your plants to stay green and luscious.
Rice/Dal water acts as a mild fertilizer. Consistent use of this water cultures and feeds the beneficial bacteria. The starches from leftover rice/dal water will encourage growth of beneficial soil bacteria, which in turn feeds the plants roots, making it grow stronger, healthier and more resistant to diseases. While the vitamins and minerals will add small amounts of nitrogen, phosphorus and potassium to the soil.
Suitable Temperatures for Plants to keep them Outdoors
Most plants will not survive in cold weathers. So the best time to keep your plants outside is when night temperatures are 55°F or above.
If the temperatures are too hot (above 100°F), that might affect the plants too. So during that time keep them in shaded area.
Over Watering And Under Watering
Improper watering is one of the main reason for killing plants.
While indoor plants are more affected due to overwatering, outdoor plants especially those grown in containers/pots, tend to suffer from under-watering.
Signs of overwatering are browning of edges, yellow leaves and wilting.
Signs of under-watering are drooping leaves ( leaves completely look lifeless), soil pulling away from outside of the pot or drying out too quickly.
To avoid such circumstances, water your plant with same amount every day or depending on weather. Poke the soil with your finger and if you find about an inch of soil dry then water it. I prefer to water them in morning rather than noon or evenings.
The amount of water your plants need will change depending on the season and the conditions in their environment.
Happy Gardening! 🙂
Here is the video of few of the gardening tips:
We are sorry that this post was not useful for you!
Let us improve this post!
Tell us how we can improve this post?