Are you into mocktails? Sometimes when you're entertaining, you need a delicious, fancy drink that's an option for people who are not drinking alcohol. This drink is for them.
It is definitely one of my favorite mocktails that my husband makes. He has a good hang of making cocktails and mocktails, but this one is sure amongst his best drinks. No exaggeration, this drink is a total game changer, a party favorite and an absolute mood uplifter.
This drink has the perfect combination of tartness from grapefruit and sweetness from pomegranate with a right amount of zing from ginger. And guess what, this combination makes up for a great cocktail too. Just add your favorite booze- vodka, tequila or any other of your choice to this combo and there you have your cocktail ready.
Make it for a party, a special night, dinner date or just for yourself. Impress your guests or special one with this delightful, exotic looking drink. This drink is good for any and all occasions. Do give it a try and share with us what are some of your favorite mocktail/cocktail combinations.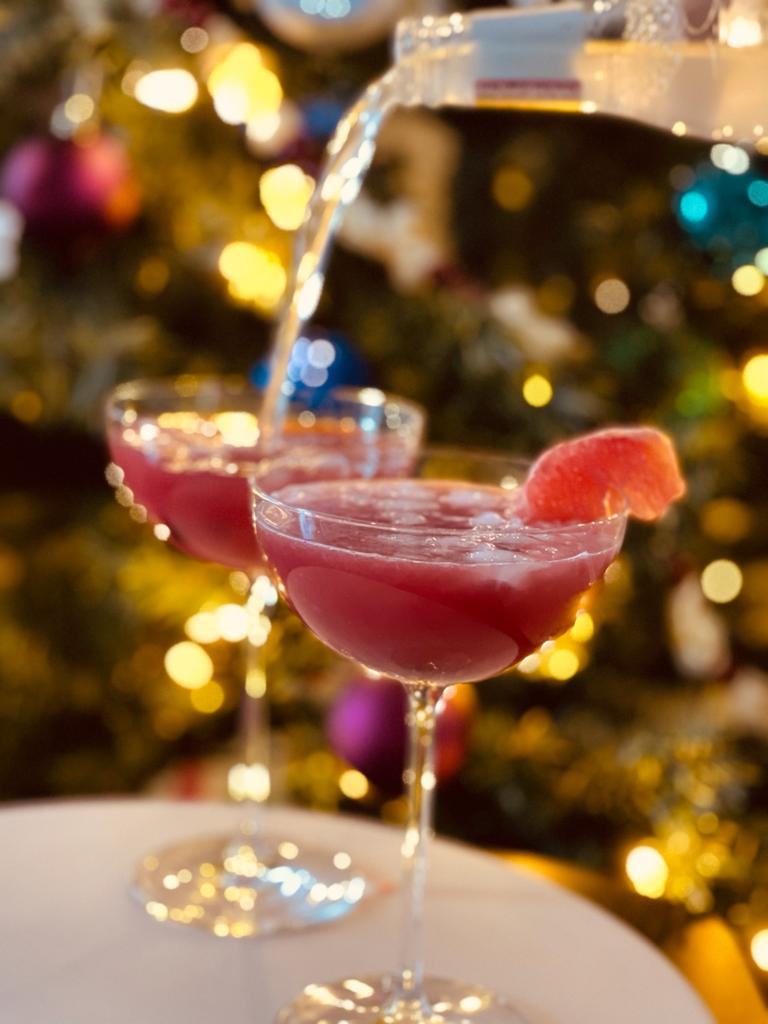 Serves: 1 | Prep Time : 1-2 minutes | Total Time: 2-3 minutes
Ingredients:
2 oz Grapefruit juice
1 oz Pomegranate juice
Ginger Beer
Ice cubes
Pomegranate Arils and grapefruit wedges for garnish
Steps to make mocktail:
Take ice cubes in a glass.
Pour pomegranate and grapefruit juice over the ice cubes.
Now fill the glass with ginger beer (ginger beer is non-alcoholic beverage).
Garnish with pomegranate arils and grapefruit wedges. Enjoy!
We are sorry that this post was not useful for you!
Let us improve this post!
Tell us how we can improve this post?