Chutneys or dips often make the best accompaniments for a variety of food dishes. Be it the most basic pakoras (fritters) or the exotic kebabs, you can't enjoy them thoroughly without the accompaniment of a chutney or dip. Chutneys not just have a special unique place in Indian cuisine, but are also just as important in some many other cuisines worldwide. My family and I personally love to try different dips and chutneys from different cuisines and cultures, recreate them at home and include them in our meals. But of all, our absolute favorite chutney that has a permanent place in my freezer section is this Cilantro Mint Chutney.
Cilantro Mint Chutney is probably the most basic Indian chutney, with every household having their own recipe and way of eating it. As far as my family is concerned, we use this for sandwiches, chaats, and almost all indian street food. Bombay sandwich, grill sandwich, dabeli, vadapav, pani puri, sev puri, bhel and the list goes on- Yes, that's how versatile this cilantro mint chutney is.
As I mentioned before, cilantro mint chutney can be found in my freezer section all year round. This chutney freezes well. So I usually make a big batch of this chutney and freeze it in an ice tray. Once the cubes freeze, I transfer them to a freezer bag. Now whenever I need chutney, I just defrost a couple cubes and I am good to go. I like to freeze them in an ice tray since I do not have to defrost the entire batch of chutney every time I need it. So here is my version of cilantro mint chutney. Do try it and let me know in the comments section if you like it or not.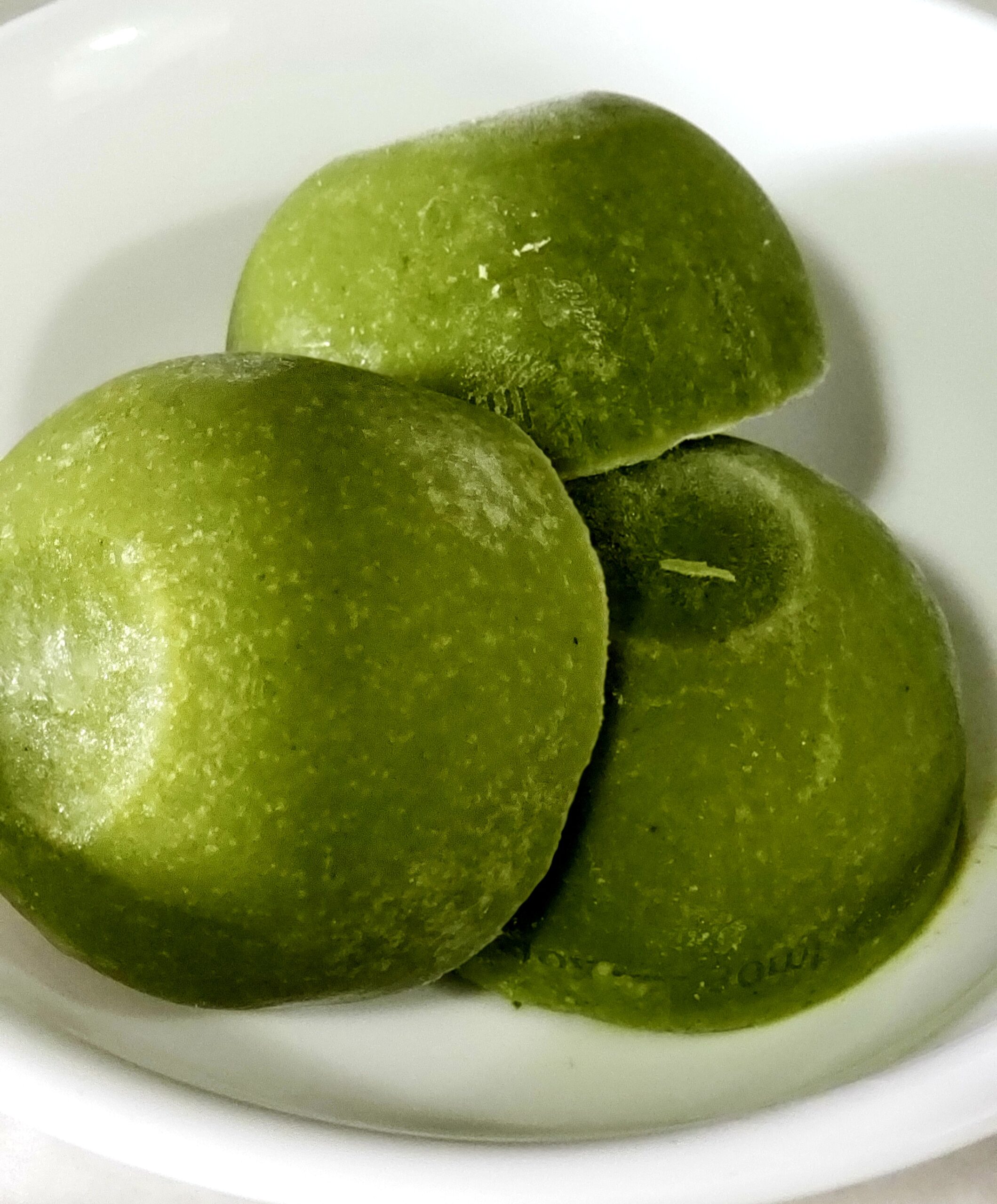 Prep time: 10 minutes
Ingredients
1 bunch cilantro(stems and leaves)
1/2 small white onion roughly chopped
1 cup fresh mint leaves
2-3 green chilies
1 tbsp roasted cumin powder
2 tbsp raw peanuts
5 garlic cloves
2 tbsp lime juice
1/2 inch ginger
1 tsp sugar
1/2 cup yogurt
1 tbsp oil
pinch of black pepper powder
Salt as per taste
Steps
Place all of the ingredients in a blender/mixer and blend until completely smooth.
Stop in between to scrape down sides of the blender and add little water at a time to help move things in the blender.Keep adding water until the blender is running smoothly and you have a thick chutney.
Taste for salt and adjust as necessary.
We are sorry that this post was not useful for you!
Let us improve this post!
Tell us how we can improve this post?